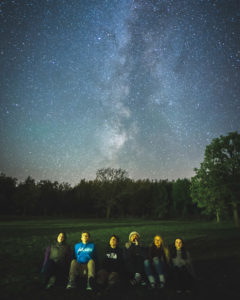 Hey Outtatowners! We're giving you helpful tidbits of information to help you prepare for Outtatown over seven different posts. All of the topics were suggested by students from previous years; what to bring, how to pack, and what you can expect from the Outtatown experience. Make sure to check out the answers and post your own questions on our Facebook or Instagram posts!
One final post to help you prepare. As always, send us an email, comment on Facebook or Instagram, or call us if you have any further questions.
Packing…again. Here are a few last minute reminders for you as you pack…
Don't forget to leave space in your luggage for your site books, a journal, and any other items you might gain in your journeys.
When we say "adequate" number with regards to clothing, we mean you should have no more than 2 weeks worth of clothing at most. You shouldn't go longer than this without an opportunity to do laundry.
Don't forget to bring a few garbage bags or dry bags for the items you'll pack on canoe trip. Nobody wants a wet sleeping bag… (Note: You will have time and space at the camp to arrange what you want for the canoe trip and can leave other items at the camp while you're canoe tripping)
Don't forget your handbook that we mailed out to you earlier. It'll serve as your weekly planner and has some helpful information.
You'll mostly be experiencing fall weather from Manitoba to BC. So consider bringing less summer and winter clothing. Clothing you can layer is really helpful. Look online for average temperatures during those months.
Remember, we're still in Canada. If you forget something, don't panic. There will be more than one way to find what you need.
Get in touch if you have further questions!
---
Check out the other tips:
Packing Pt. 2: How often do we hike or camp?
Schedules Pt. 1: What's an instruction week?
Free Time: What can you do with it?
Instruction: What are some of the topics?
Schedules Pt. 2: When will we find out the detailed schedule?