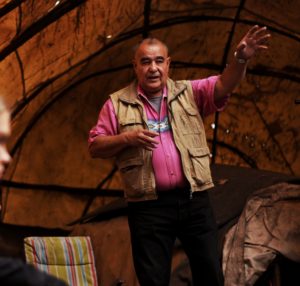 Hey Outtatowners! We're giving you helpful tidbits of information to help you prepare for Outtatown over seven different posts. All of the topics were suggested by students from previous years; what to bring, how to pack, and what you can expect from the Outtatown experience. Make sure to check out the answers and post your own questions on our Facebook or Instagram posts!
Instruction and learning happen through a variety of ways; classroom sessions, living in community, and experiences. Here are some of the topics that you can expect to focus on throughout first semester:
In classroom sessions, get ready to learn about: the Bible, Jesus, theology, the Gospel of Mark and listening to God, how to understand God's identity and human identity, God's invitation for us into partnership in God's kingdom work, and more.
Through the readings and assignments you'll have opportunity to think about and explore: what it means to follow Jesus in our society today, forgiveness, and grace. You'll also explore the context, culture, and history of Guatemala as you prepare for second semester.
By living in community with others get ready to learn about what supportive, encouraging, healthy, and honest community looks like. Discover your gifts and strengths through this opportunity.
Through experiential learning you'll get to discuss issues of homelessness, wealth, and poverty during your Urban Plunges in Winnipeg and Vancouver. You'll get to engage with friends and teachers from an Anishinabe First Nation and learn about Indigenous culture and history. You'll be challenged to consider how Christians are called into the reconciling work of God in Canada today.
You'll have many opportunities to give back to camps, organizations, and your community, leading you to consider what it really means to serve those around us and what service truly is.
Got questions as you prepare? Let us know what they are by commenting on our Facebook or Instagram posts…
---
Check out the other tips:
Packing Pt. 2: How often do we hike or camp?
Schedules Pt. 1: What's an instruction week?
Free Time: What can you do with it?
Schedules Pt. 2: When will we find out the detailed schedule?