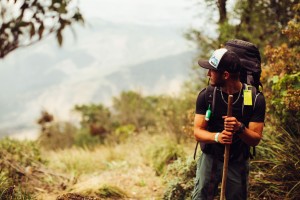 Passport

Outtatown will require all students to have an up to date passport, valid for at least 30 days after the end of the program and has at least 2 blank pages for entry visas (this is a requirement for most Visas to the countries we travel).
Students are encouraged to start this process as soon as they receive acceptance into the program, and will be expected to send a photocopy of their passport into the office in summer for processing flights.
Medical Insurance

All students will be expected to have medical coverage for the duration of the program. Prior to registration day, students will be expected to provide their provincial health insurance number.
For travelling abroad, all students will be expected to purchase international health insurance. Outtatown will provide options for Canadian students that do not have other coverage.
Travel Health Requirements/Vaccinations

All students are expected to visit their local travel health clinic to receive any necessary vaccinations. It is important to ask your doctor. We are not a medical office and cannot provide a list of what vaccinations to receive. Your doctor, or local travel health clinic will have the most up to date recommendations. If you have questions, feel free to contact the office.
Packing

It's often difficult to decide what to bring when you will be gone for nearly 3 months. It may be your first time away from home for that long, or the first time you've been "living on the road".
As a program that has been doing this for many years, we've found a lot of value in giving you some recommendations for packing. Click on the links below to find detailed packing lists for our programs. We would recommend you think minimalist, and remember that you will be responsible for packing, and moving your own luggage whenever we move locations. The more you bring, the more you are responsible for.
CLICK HERE for the Guatemala packing list.
---
The above information is just to get you started, you will be receiving a student handbook and emails that will give you more information as you prepare for the year ahead!