Instructors/Topics​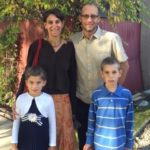 Jacquie, MTS & Rick Block, BSc, MSc – Doing Justly: Maintaining a Relationship Focus as we do Good Works​
Jacquie and Rick live in Saskatchewan with their two children: Ezra and Hilary. They have been serving as the Canadian Foodgrains Bank regional representatives for Saskatchewan since August 2016. Jacquie has worked at Bethany College, is a board member with MCC Saskatchewan, and is also a spiritual director. She brings a rich biblical and integrated approach to Christian identity and development. Reflecting upon the character of God, Jacquie will challenge students to embrace the invitation from God to partner in God's kingdom work. Rick will provide case studies from the Global South to help students think about what development looks like on the ground. Rick has worked with Heifer International and, together with Jacquie, with MCC in Mexico in food security/agroecology.
---
Paul Cumin, PhD – "Double Knowledge" – Christ at the Crux of Knowing Ourselves and Knowing God
Who am I? Who is God? Why do these questions feel like a such a whirlwind? Ancient mystics and theologians realized that knowledge of God and knowledge of ourselves go together – that you can't have one without the other. This short course will explore some of the main possibilities for understanding God and some of the ways these understandings shape our beliefs about what it means to be human. Exploring this 'double knowledge' opens up all sorts of new possibilities for how best to live in the world, what it means to be followers of Jesus, and how we begin to discover who we were created to become.
Paul Cumin is the senior pastor at Lendrum Mennonite Church in Edmonton, Alberta and is an adjunct professor of theology at Mennonite Brethren Biblical Seminary in Langley, B.C. He has a PhD in theology and religious studies from King's College London and is the author of Christ at the Crux (Wipf & Stock, 2014). Until recently Paul was a high-school volleyball​ coach and a volunteer firefighter. He and his wife have three teenage kids and an old dog.
---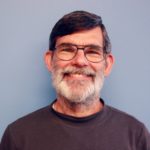 Dan Epp-Tiessen, PhD – The Bible in Six Acts
Dan's specialty is Old Testament but he appreciates the opportunity to teach courses that span the entire Bible. Dan is a bridge-builder committed to making the insights of academic biblical scholarship available to students as well as lay persons with an interest in the Bible for personal faith reasons. This course is right in Dan's wheelhouse, as he will present the Bible as a drama in six acts.
Dan and his wife Esther have two sons, Mark who is married to Melissa, and Chris (former Site Leader extraordinaire). They are absolutely delighted with their two granddaughters, Hannah and Leah. Dan has taught at CMU for 20+ years.
---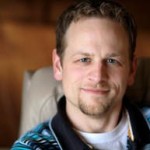 Jonathan Janzen, MA – Church Visits
J (as he most often goes by) has been a part-time co-pastoral elder at Highland Community Church since January 2008. He gives oversight to the teaching times during worship gatherings, helps to coordinate small groups, and provides leadership support to Highland's service and witness locally and elsewhere. J was a site leader on the very first Outtatown group that went to Guatemala and has been returning as an instructor for the past 6 years. J will be leading the groups in a church visit weekend, visiting approximately 8 different churches in a couple of days to gain knowledge of the breadth of Christian faith and better understand our own traditions.
J and his wife Andrea travel to Guatemala during the second semester to spend a week with the site community there. They will play the role of pastor-in-residence.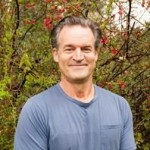 Steve Klassen, MDiv – "Studies in the Book of Mark / Listening to God"
Together, Evy and Steve Klassen have given leadership to the MARK Centre, BC from its inception. They believe that God speaks to people today in a variety of ways, and have written a collection of their stories in Your Ears Will Hear. They both love to guide people in listening experiences and facilitate short retreats. This book that they have co-written will be given to each student on the site.
Steve has a long history as an instructor with Outtatown. Steve will spend a couple of days teaching before leading a spiritual retreat day where the students are sent off to spend a day with God. The following day, Steve provides an opportunity for students to debrief their retreat day experiences while providing additional instruction. The Gospel of Mark is often a featured part of Steve's teaching time.
---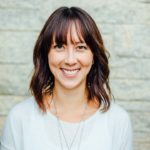 Janessa Nayler-Giesbrecht, BA, MA (in process) – Intro to Theology and Jesus
Ever since she was a student with Site 1 Guatemala 2004-05 Janessa has dreamed of returning to Outtatown in some capacity. While she is currently finishing her maternity leave, Janessa has been the Pastor of Youth and Young Adults at Fort Garry MB since June 2013. A gifted communicator, Janessa's passions in ministry include mentorship of youth and leaders, relationship building, and preaching. Her vision for the youth and young adults is to see each of their lives transformed as they learn to recognize, live into, and share their God-given identities in Jesus Christ. Janessa is married to Andrew (Hosting Manager at CMU) and they are the proud parents of Lincoln. She will be spending a few days with the site, talking about Jesus and Theology.