Are you interested in Continuing studies at CMU?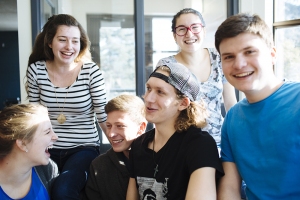 After your year on Outtatown, you may be considering a variety of next steps. Many of our students have made CMU their next step. The transition from Outtatown to CMU allows students to take much of what they have learned about community and their faith and put it into practice with the CMU community. Professors understand the year that you were just on, and enjoy having Outtatown students as a part of their classes.
If you are even considering it, we recommend you fill out an Outtatown/CMU Continuance Form. and check out CMU's Financial Aid page.
Download the form to your computer and open/complete the form using Adobe Reader. Fill in the form and email it to info@cmu.ca or to your admissions counsellor.
Transcript Request

If you need an official transcript, CLICK HERE for more information and to fill in a request form.
Important Note:
Students Graduating Prior to September 2006: You will receive a "credit certificate". This will not be an official academic transcript.
Students Graduating Post September 2007: You will receive an "Official Academic Transcript".