Due to the COVID-19 pandemic, CMU has decided to offer a modified Outtatown program for the 2020-21 program year. Click here to view the announcement of this decision.
---
Program Description


Our three-month program starts in January 2021 and runs for 12 weeks to April. You will travel through Manitoba, BC, Alberta, and Saskatchewan in a program that is quite similar to our regular fall semester. You will encounter our vast and diverse country while travelling in a tight-knit community and exploring what it means to follow Jesus in our world today. Our key instructors and adventure opportunities remain as incredible as always, including bungee jumping, caving, skiing/snowboarding, and hiking in the mountains. We've even added surfing on Vancouver Island, should travel to Guatemala not be possible.
While the plausibility of international travel is difficult to predict at this point, at the beginning of November 2020 we will decide whether to offer an additional six-week trip to Guatemala in April-May 2021. The Guatemala portion would be a condensed version of the regular program, featuring our standard highlights of Spanish learning, service placements, cultural engagement, and adventure opportunities such as surfing, hiking volcanoes, exploring Mayan ruins, and seeing the natural beauty of the country.
---
Tentative Schedule

January 17 – Registration Day – Winnipeg, Manitoba
January 17-29 – Winnipeg, Manitoba (Orientation, Community building, First Instructor)
January 30 – Fly as a group to BC
January 30- February 11 – Whistler and Lower mainland (Bungee jumping, Hiking, Instructors, A Rocha)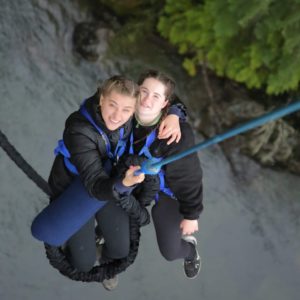 February 11-18 – Vancouver Island (Surfing, Hiking, First Nations Learning)
February 18- March 1 – Hope, BC (Caving, Second Instructor)
March 1- 7 – Alberta (Skiing, Hiking, Third Instructor)
March 10-20 – Saskatchewan (MCC, Fourth Instructor)
March 20- April 10 – Manitoba (First Nations Learning, A Rocha, Fifth Instructor, Debrief Week)
April 11 – Graduation at CMU
Alternatively:
April 2-5 – Easter Homestays
April 12 – Fly to Guatemala
May 27 – Return to Winnipeg
May 29 – Graduation at CMU
---
Program Fees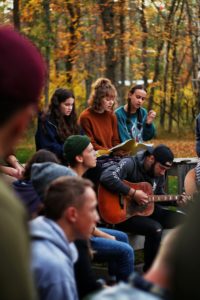 CANADA SEMESTER
$5,110 Tuition
$2,522.50 Room & Board
$125 Books & Materials
$18 Student Fee
$7,775.50 Total
PAYMENT SCHEDULE BREAKDOWN WITHOUT GUATEMALA ADDITION:
Deposit – due following acceptance $500
Due December 7, 2020 $7275.50
GUATEMALA SEMESTER *
$2,750 Tuition
$1,261.25 Room & Board
$75 Books & Materials
$4,086.25 Sub-total (not including flight & insurance)
$1,800 Airfare + Trip Cancellation Insurance (Approximate)**
$5,886.25 Total
PAYMENT SCHEDULE BREAKDOWN WITH GUATEMALA ADDITION:
Deposit – due following acceptance $500
Due December 7, 2020 $7,775.50
Due March 8, 2020 $5,386.25
* this amount may be subject to change but will be confirmed by November 2020. Any change will be minimal.
** flight cost is subject to final costs/taxes. Approximate costs for flight and trip cancellation insurance are listed above. Trip cancellation is mandatory, if you choose to also purchase Travel Health Insurance through us, that amount will be added to the invoice for second semester.
---
Attending CMU in Fall 2020


Should you choose to participate in Outtatown in January 2021, you are welcome to take courses at CMU (provided you are academically admissible) starting in September 2020. Our CMU Admissions team is happy to speak with you further about what this could look like. Contact admissions@cmu.ca or visit the CMU website for more info.
Should you choose to take classes at CMU during this year, the following courses are being offered this fall and would complement Outtatown experiences well without significant overlap. Do pay attention to the program requirements for your degree.
Introduction to Peace and Conflict Transformation with Wendy Kroeker​​​
Introduction to International Development Studies with Ray Vander Zaag
Indigenous Peoples of Canada with Adrian Jacobs
Introduction to Communications and Media with David Balzer
We would encourage you to visit the Courses & Timetable for Undergraduate Studies at CMU webpage for course descriptions and a full listing.
---
Conditions Necessary for Program to Run

Several conditions will need to be met in order for CMU to feel confident in running Outtatown responsibly. If, at any point before the program start date, these conditions cannot be met and it is determined the program needs to be cancelled, students will be refunded their $500 deposit. These conditions include but are not limited to:
Lifting of Manitoba's mandatory 14-day quarantine for domestic travellers.
Lifting of sheltering in place requirements across Canada.
Lifting of nonessential travel ban in Canada.
Allowance for a cohort program to run/gathering in groups of more then 25 people indoors.
Sufficient student group size, as determined by CMU.
---
If you have further questions, please do not hesitate to contact us at outtatown@cmu.ca.