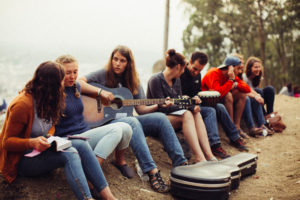 Want to find out what the students are up to?

Community is at the heart of everything that we do. Our students will live together, learn together, laugh together, encourage and support each other, jump off a bridge together (really, they actually do. It's called bungee jumping), serve together, travel across Canada, enter new cultures, and grow in their faith together. By living together in community for a significant period of time, something special happens as you build authentic relationships with the people around you.
In this section, you can learn more about what our community is up to; what they are learning and experiencing, and you might even find yourself wanting to join a community like this.