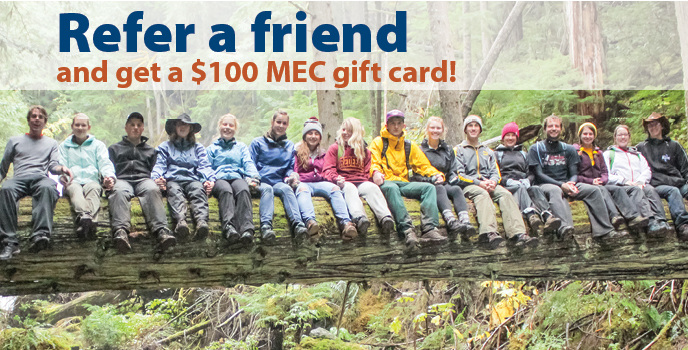 June is filled with the question "what are you doing next year?", if you've got a friend that you think would enjoy a program like Outtatown, encourage them to apply! We've still got a few spaces left for the 2016/17 program year, it could be the best decision they've made.
Your friend applies to Outtatown (between June 30th and August 15th)
They (your friend) mentions you referred them
YOU receive a Mountain Equipment Coop gift card for $100 (It's that simple)
If you know someone that is interested but might want to talk to someone. Contact anyone on our Contact Us page, and we'll try to set up a coffee date, or phone conversation.