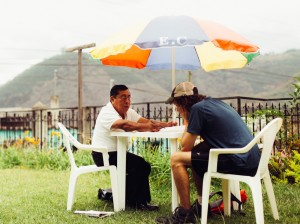 Requesting a transcript…

To request a transcript, please be in contact with Maria Shokpeka, the Assistant Registrar in the Registrar's Office. All transcripts are processed through CMU's Registrar.
The cost for producing and mailing transcripts is $15.00 for the first transcript, and $5.00 for each additional transcript ordered at the same time. Payment can be made by cash, cheque or credit card.
All transcripts require a signature, and must be requested by mail, fax (204-837-7415) or in person.Please allow five business days for processing transcripts. During peak times or special cases, please allow 7-9 business days.
Download a printable Request for Transcript of Academic Record form (PDF).
Important Note:
Students Graduating Prior to September 2006: You will receive a "credit certificate". This will not be an official academic transcript.
Students Graduating Post September 2007: You will receive an "Official Academic Transcript".
For more information please contact Maria at mshokpeka@cmu.ca