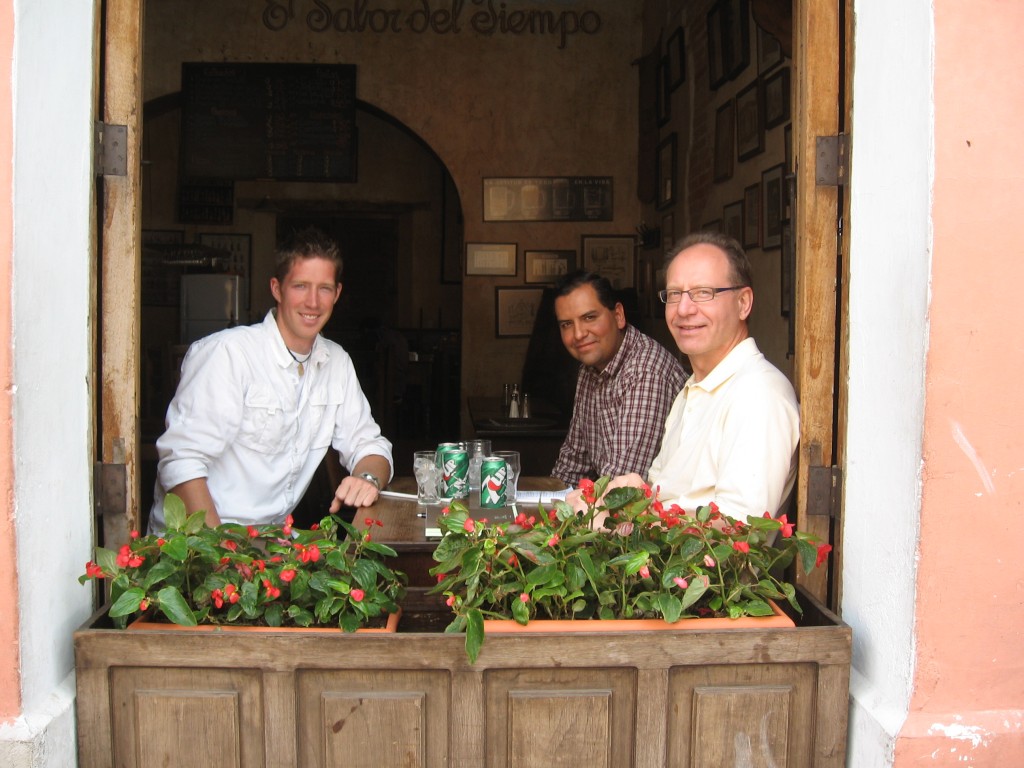 Outtatown started with a vision to see young adults inspired on their journey of discipleship. The founders of the program sat down with students, educators, and youth pastors alike to help identify what was desired in a potential 8 month discipleship adventure that could serve as a "gap year" for graduated high school students. Together they identified a variety of key contributors that would make the ultimate gap year: "getting away", biblical instruction, adventure, seeing the world, freedom to explore faith/ask questions, opportunities to serve, and community living. With the knowledge in hand, the founder set out to develop the "ultimate" discipleship school.
In 1998 as a joint venture of Concord College and the Mennonite Brethren Church of Manitoba the "School of Disciplship" (SOD) was created. Their desire was to develop an exciting discipleship program that would inspire young adults to continue to learn and grow in their faith. In 2000, three Mennonite colleges in Winnipeg (Concord College, Menno Simons College, & Canadian Mennonite Bible College) merged to form Canadian Mennonite University (CMU), with a vision for collective Christian higher education. SOD continued to grow and flourish. It increased in size as a program of CMU, and later changed its name to Outtatown Discipleship School, the name we still go by today.
Early on, the program realized that "getting away" was extremely important for students at this age. It allowed them to get out of their comfort zone beyond the pressures/expectations of home communities. Together students travel across Western Canada, and then to an international location. It started with only one international placement in Guatemala, and eventually grew to include Burkina Faso and South Africa for a period of time. Today, we are happy to offer our students the opportunity to travel to Guatemala for three months in the second semester. Whether in Canada or Guatemala, the same goals guide us: Knowing God, Knowing Yourself, and Knowing the World.
Over the years there have been changes and additions. Most notably there has been a shift to a fully accredited University program. Our story is an ongoing journey of learning. Some of our methods may shift and locations may be added or changed, but our vision of inviting young adults on a discipleship journey — towards knowing God in truth and relationship, knowing yourself in personality and character, and knowing the world, in its beauty, diversity and pain — will stay true.