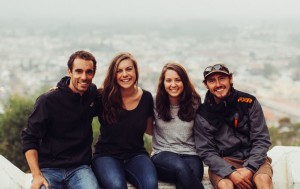 Application Process…

Get your application in now! We recommend that you familiarize yourself with our website, check out our full Job Description and learn as much as you can about who we are and what we're about. This will give you a sense of whether Outtatown is a good match for you.
We are now accepting applications for the 2020-21 program year. The closing date for applications is March 20, 2020.
TO APPLY, please submit the following to Dianna Robson at hrdirector@cmu.ca
A cover letter indicating how you see the match between yourself and this particular job.
Your resumé.
Contact information for three references.
A recent photograph (optional).
We thank all applicants; however, only those selected for further consideration will be contacted. For more information regarding employment opportunities at Canadian Mennonite University (CMU), please contact the Director of Human Resources.
Guatemala – Full Year

It's a two-year commitment. The first year is often full of learning and growing in your understanding of the program. Coming back in your second year, you have the opportunity to apply what you learned about leadership, your relationship with God, and about yourself from the first year. In your second year, you become an asset to those who are in their first year.
It's a paid position. You do not have to raise support. Payment is as follows:
Year #1…all expenses paid while on program and $750 per month from September until the end of the following May (when the second year salary begins)
Year #2…all expenses paid while on program and $1,000 per month from June 1st through the end of the following May (when the contract ends)
All site leaders will be on full health/insurance benefits (including dental) during the length of employment.