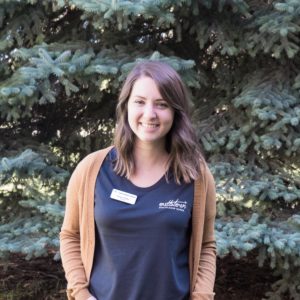 Renee Willms, Co-Director

Ph: 1.204.487.3300 ext. 646
r.willms@cmu.ca
Renee is excited to be stepping into the role of Co-Director of Outtatown here at CMU. Having previously worked as the Guatemala Program Manager and as a Site Leader for several years, Renee experienced first-hand the unique way that the Outtatown experience of travel, community, learning, and discipleship changes the lives and worldview of students. She is thrilled to be able to step back into the Outtatown world to help facilitate these experiences, and to help set the vision and direction of the program for the coming years.
Renee holds an Honours Degree in history from Brock University in St. Catharines, Ontario and a Graduate Dipolma in Christian Studies from Regent College in Vancouver, BC. Renee comes to the Outtatown program with a wide variety of ministry and student focused experiences. Among other things, she has run ESL summer programs for Brock University, coordinated youth programs for her local church and interned with International Justice Mission in Washington DC. Renee believes deeply in the call to discipleship and loves the way that the Outtatown program facilitates this journey for students.
While reading through the book of Ezekiel, the phrase "and they shall know that I am the Lord" shows up multiple times in conversations between Ezekiel and God (usually as part of a judgment). This has reminded Deanna of God's desire to be known by his people and has inspired her to pay more attention and to take note of what God is doing around her.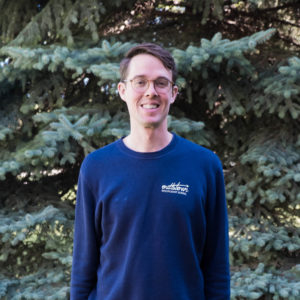 Tim Cruickshank, Co-Director

Ph: 1.204.487.3300 ext. 645
tcruickshank@cmu.ca
Tim has moved through the ranks with Outtatown, first falling in love with the mission and vision of the program as a Guatemala Site Leader before returning as the South Africa Program Manager in August 2017. He now serves in the role of Co-Director. From youth ministry to community education at a Winnipeg shelter, Tim brings broad professional experience to this role and is excited to play a part in shaping this transformative program.
Tim is passionate about cultivating personal development and resonates deeply with Outtatown's learning-based approach, through the pursuit of knowing God, oneself, and the world. He brings a desire for integrating faith and life to the role. He is energized by seeing students leave Outtatown with an enthusiasm to continue seeking God and allowing their faith to impact the rhythms and routines of everyday life, both individually and in community.
When he isn't working, Tim enjoys sports, the arts, and the outdoors. He is nearing the completion of a Master of Arts in Theological Studies at CMU. While his best basketball years appear to be behind him, Tim can often be observed commuting by bicycle. Additionally, he enjoys the opportunity to play music and to explore creation by camping or canoeing. Tim and Zoe, his wife) have recently welcomed a puppy into their lives. Pippin, the puppy, continues to seek dominance over Tim's social media presence.
---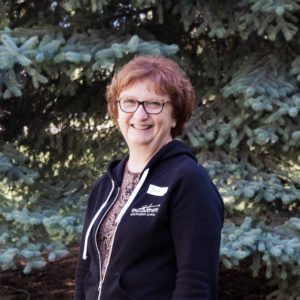 Joyce Friesen, Program Assistant

Ph: 1.204.487.3300 ext. 618
jefriesen@cmu.ca
Joyce was born and raised in Southwestern Manitoba in the rural community of Justice, MB (yes, there IS a little Justice in this world…..and she knows where it is!).
Joyce joins the Outtatown team after 16 years with CMU's Finance Department and Development Department where she was an accounting assistant, worked with CMU's database, planned events, decorated CMU venues for Christmas@CMU, and developed relationships with CMU's valued donor community.
She brings with her a variety of experience in floral design and entrepreneurship and has a love of gardening, travel, and spending time over a cup of coffee with a friend or two.
Joyce is married to Ken and they have three adult sons, all CMU and Outtatown Alumni, as well as a wonderful daughter-in-law. She looks forward to meeting you…..by phone, email, or in person!
---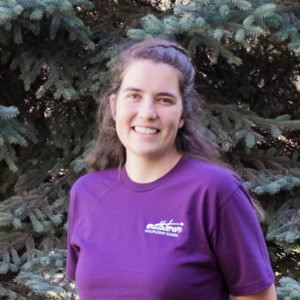 Kari Miller, Student Worker

What do you call a bear with no teeth? A gummy bear!
Kari is this year's Outtatown Student Worker and is known for her countless jokes and puns. As an Outtatown alumna, she is thrilled to be a part of the office team working behind the scenes. Having been greatly impacted by the intentional community, the opportunities for learning, and the many adventures Outtatown provided her as a student, she looks forward to walking alongside the current group as they change and grow in similar experiences.
Kari is currently majoring in the Social Sciences at Canadian Mennonite University, with the hopes of continuing on to social work. When not studying or spending time in the office, Kari can be found walking dogs, reading a good book, or telling a hilarious (or maybe lame) joke.