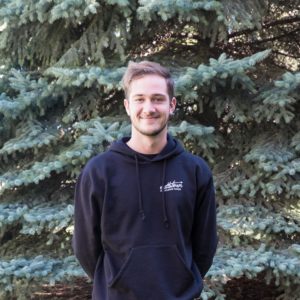 Shawn Dearborn

Having been raised in rural Manitoba before moving to Winnipeg, Shawn has witnessed how distinct cultural environments affect the way people think and act. His upbringing in St. Pierre-Jolys impressed upon him the importance of community, which he sought to foster through volunteering in his local church and at the Youth for Christ centre. This work led to a passion for Christian living that he pursued at Providence University College, where he graduated with a degree in Church Ministries. Since then, he has spent time working on farms, construction sites, as a painter, and as a special needs educational assistant in St. Pierre.
Shawn loves to spend his free time catching up with friends, drinking coffee, playing music, and looking for an adventure of some sort. His travels have seen him in Panama, Mexico, Haiti, Europe, South Africa, and almost everywhere in Canada. He is a regular worship leader in his church and loves participating in the local music scene.
Shawn also grew as a camper and staff at Manitoba Pioneer Camp, and through his summers there has experienced the nearness of God in wilderness. He loves spending time in the outdoors and learning about wildlife and botany. Shawn holds a passion for exploring unfamiliar areas.
Shawn hopes to bring his leadership experience and faith to the Outtatown community through the exploration of Canada and Guatemala, and aspires to facilitate personal growth through shared experiences and challenges faced together as a group of young adults. Finally, he is confident that the community will be shaped and led by Christ throughout the year and is excited to see what God has in store for the months to come.
---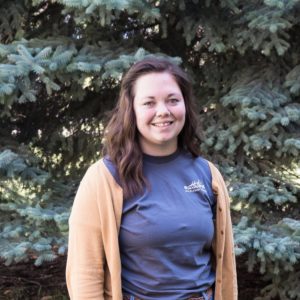 Karissa Durant

Karissa has gone from watching friends participate as students and leaders on the Outtatown program, to being an organizer/teacher for the Winnipeg Urban Plunge portion of the program for the last couple years. Now she thrilled to join the Outtatown team in creating space for students to journey towards knowing themselves, knowing God, and knowing the world.
Karissa was born and raised in Southern Alberta and moved to Winnipeg in 2011 to pursue her degree in Human Rights at the University of Winnipeg. Since completing her degree in 2014, she has worked in both church and para-church settings, specifically working with Multiply (formerly MB Mission) to be the program coordinator SOAR Heartland, a ten-day mission/discipleship experience in Winnipeg for high school youth. Karissa orients her life around her values of following Jesus, living in community, and always seizing opportunities to learn. She is passionate about authentic discipleship, social justice advocacy, and empowering/developing young leaders. Karissa is a natural teacher who invites others into her posture of curiosity and risk-taking in order to gain new insights and wisdom. She also loves being immersed in new cultures and, over the last 8 years, Karissa has had the opportunity to travel in Canada, the United States, along with several European countries, Rwanda, and Haiti.
When she isn't working Karissa is most often found amongst friends and also loves to listen to records, going to concerts, watching stand-up comedy, re-watching The Office, cycling around Winnipeg, or being nose-deep in a book.
---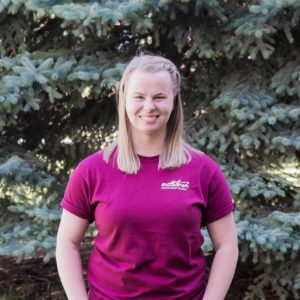 Kathleen Kopp

Kathleen is very excited to be one of the Guatemala Site Leaders! Born and raised in Winnipeg, she graduated from CMU in 2018 with a BA in Social Sciences. She is someone who won't settle for comfortable and wants nothing less than the grand adventure God has in store for her. From being a student on Outtatown South Africa in 2013-14, to working in the Outtatown office as a student worker, she comes in with a great awareness of what Outtatown is about. After graduating last year, Kathleen has been working at Inner City Youth Alive where she has enjoyed learning a lot about Winnipeg's North End. Kathleen has a wide range of work, volunteer, and travel experience. She is really excited to bring those experiences to Outtatown!
When she is not working, Kathleen loves discovering new places and exploring creation. The beach is calming, the mountains are stunning, and the dark starry nights make her wonder. She chooses to show her creativity through exploring different styles of gymnastics, dance, and circus arts. Performing Arts has always been something that Kathleen holds close to her heart. She enjoys exploring local restaurants and shops with dear friends. Kathleen delights in spending time with young children and seeing the joy and love that God takes in kids. Kathleen has travelled across Canada, Thailand, Myanmar, Guatemala, the Dominican Republic, Turkey, South Africa, and Europe.
Kathleen has a passion to communicate the truth of God's word with humour and creativity, making it applicable to our everyday lives. Her hope is that by transparently sharing her story, you'll be drawn into a deeper relationship with Christ. She loves community and has a deep appreciation for Outtatown and the wonderful opportunities it offers young adults, teaching them how to live their life in a way that combines their heads, hearts, and hands. Kathleen is very excited for the year ahead!
---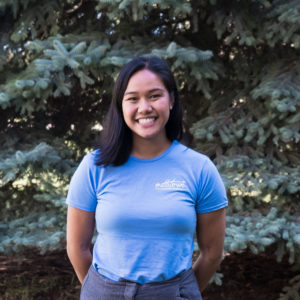 Rachael Penarroyo

Full of joy and enthusiasm, Rachael is pumped to continue her adventure with Outtatown!
Rachael is from Brampton, Ontario but moved to Langley, BC to attend Trinity Western University where she graduated with a degree in International Studies. Her curiosity has taken her all over Canada, to the deserts and cities of the Middle East, finding fun and friendships in Europe, to family in the Philippines, and she has seen the hope of reconciliation in South Africa.
Rachael is passionate about Jesus and loves exploring God's creativity through experiencing new cultures and embracing diversity. She adores watching others grow in their love for Christ and being part of the process. Singing, dancing, and laughing are three things that will bring her joy at any time and on any day. She is obsessed with pho and the colour pink and embraces every bit of it. A good hike up a mountain, star-gazing with friends, chill times on a beach, or sitting around chit-chatting with bubble tea in her hand are ways she loves to spend her time.
Rachael is very excited for this year of adventure, living in community, learning about issues of justice, peace and faith, and walking with staff and students as they grow in their relationship with God.
---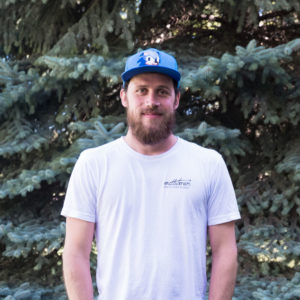 Luke Wahl

Luke is returning as a second year leader and is very excited to see what the Jesus does. As a former Outtatown student and leader Luke has seen tremendous value in community, as well as working, learning, living, and growing together.
Having far too many hobbies and not mastering any of them is one thing Luke is quite good at. He can be found doing anything from reading nerdy books (or cool ones), cycling around (motorcycle or pedal bike will do), running up a mountain (incredibly slowly), playing guitar, playing almost any sport, or laughing super loudly at something that very few people would find funny.
Since high school Luke has been fortunate to travel and see quite a bit of the UK, Canada, and Central America. He graduated with a diploma in Criminal Justice from Lethbridge College. He has spent some time doing social work, volunteering with anti-sexual exploitation efforts, and plenty of time gallivanting around.
Being able to work in an area he is passionate about is one of the things Luke is most grateful for, along with growing up alongside amazing friends and family. His hopes for this year are that students will graduate with a deeper passion to know the Lord, close lifelong friends, more self-confidence, and a few more skills/tools for facing challenges in the future.