Instructors/Topics

Janelle Braun, BA, BEd, MA (in process) – Intro to Theology and Jesus
Janelle is a friend and partner of Outtatown. She had hopes and dreams of being a site leader at one point, but unfortunately those plans never materialized. Janelle worked at CMU with the enrolment team and did a fantastic job of representing the program to perspective students. Janelle has also connected with Outtatown students while leading the Winnipeg Urban Plunge experience and as a speaker at a Missions Café event through Multiply (formerly MB Mission). She will be spending a couple of days with each site, talking about Jesus and Theology.
---
Paul Cumin, PhD – "Double Knowledge" – Christ at the Crux of Knowing Ourselves and Knowing God
Who am I? Who is God? Why do these questions feel like a such a whirlwind? Ancient mystics and theologians realized that knowledge of God and knowledge of ourselves go together – that you can't have one without the other. This short course will explore some of the main possibilities for understanding God and some of the ways these understandings shape our beliefs about what it means to be human. Exploring this 'double knowledge' opens up all sorts of new possibilities for how best to live in the world, what it means to be followers of Jesus, and how we begin to discover who we were created to become.
Paul Cumin is the senior pastor at Lendrum Mennonite Church in Edmonton, Alberta and is an adjunct professor of theology at Mennonite Brethren Biblical Seminary in Langley, B.C. He has a PhD in theology and religious studies from King's College London and is the author of Christ at the Crux (Wipf & Stock, 2014). Until recently Paul was a high-school volleyball​ coach and a volunteer firefighter. He and his wife have three teenage kids and an old dog.
---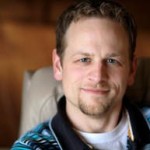 Jonathan Janzen, MA – Church Visits
J (as he most often goes by) has been a part-time co-pastoral elder at Highland Community Church since January 2008. He gives oversight to the teaching times during worship gatherings, helps to coordinate small groups, and provides leadership support to Highland's service and witness locally and elsewhere. J was a site leader on the very first Outtatown group that went to Guatemala and has been returning as an instructor for the past 6 years. J will be leading the groups in a church visit weekend, visiting approximately 8 different churches in a couple of days to gain knowledge of the breadth of Christian faith and better understand our own traditions.
J and his wife Andrea travel to Guatemala during the second semester to spend a week with the site community there. They will play the role of pastor-in-residence.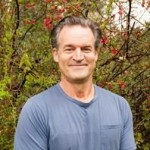 Steve Klassen, MDiv – "Studies in the Book of Mark / Listening to God"
Together, Evy and Steve Klassen have given leadership to the MARK Centre, BC from its inception. They believe that God speaks to people today in a variety of ways, and have written a collection of their stories in Your Ears Will Hear. They both love to guide people in listening experiences and facilitate short retreats. This book that they have co-written will be given to each student on the site.
Steve has a long history as an instructor with Outtatown. Steve will spend a couple of days teaching before leading a spiritual retreat day where the students are sent off to spend a day with God. The following day, Steve provides an opportunity for students to debrief their retreat day experiences while providing additional instruction. The Gospel of Mark is often a featured part of Steve's teaching time.
---
Sharon Peters, MA & Kevin Snyder, MA (in process) – Relationships, Marriage, Singleness, and God
Both Sharon and Kevin have been involved in youth ministry for over 15 years. Sharon has been an Outtatown instructor for the past 8 years or so, and Kevin joined on shortly after. Kevin is currently a pastor at Coast Hills Community Church. Together, they will be spending a week with both groups, talking about topics such as what it means to be a man and woman of God, marriage and singleness, relationships and sexuality. With a focus on Psalm 139, they will invite students to consider what it is to be Made in the Image of God – Imago Dei.
Jodie Smith, MCS – Scripture Overview
Jodie lives and works in B.C. with her husband Wes. Jodie was an Outtatown site leader for both the Thailand (2004) and Guatemala (2005-06) sites. From 2006-09 she was the Old Testament Overview instructor for Outtatown.
Jodie returned to instructing with Outtatown a few years ago, continuing to teach on the Old Testament. Students have gained an understanding and appreciation for the Old Testament, and her teaching has encouraged students to dive into reading scripture. She enjoys incorporating interactive activities along the way to help students engage in the learning process. Jodie will spend two days of overview on the Old Testament and one day of overview of the New Testament.