Are you interested in Continuing studies at CMU?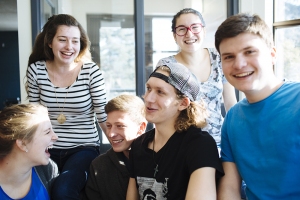 After your year on Outtatown, you may be considering a variety of next steps. Many of our students have made CMU their next step. The transition from Outtatown to CMU allows students to take much of what they have learned about community and their faith and put it into practice with the CMU community. Professors understand the year that you were just on, and enjoy having Outtatown students as a part of their classes.
If you are even considering it, we recommend you fill out an Outtatown/CMU Continuance Form.
Print off the form, fill it in, and fax it back to us at 204.487.4570
Transcript Request

If you need a transcript for university applications, or any other reason. CLICK HERE to send a request for your transcript.